This time every year, I vow to start saving now for next Christmas, so I don't have a panic at the huge cost of it all. Every year,I think – 'Oh I'll start next week…. next month… ' and it doesn't happen. Well I am determined this year will be different. I have a few small ideas that I have started already, and would love to know any ideas you my have too.
1.I am going to save all  my Tesco Clubcard vouchers, and convert them into the on line Clubcard deals, which are usually three or four times the value. I can buy magazine subscriptions and days out vouchers for presents. They are also great when they have the events that double the value in store, usually toys and clothing are included.
2. The same with my Boots Advantage Card points. I will use them to buy gifts on the 3 for 2 promotions leading up to Christmas.
3. I have Costa Coffee loyalty card and I am saving the points up for December, so I can have a free lunch (or two!)
4. I am looking into Park Catalogue and their schemes for saving for next Christmas. Or I might set up a DD to pay to my mum for her to keep the money for me. Even £5 a week over 45 weeks adds up to well over £200.
5. I will get my supermarkets savings cards and I WILL buy two £1 stamps a week. That will be almost £100 towards Christmas food and drink.
This may not sound a lot, but I know from past years that if I aim high and am too ambitious, it doesn't happen! This will certainly be a big help anyway.
What are your tips for saving for next Christmas?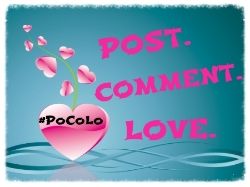 I am also linking up to
Binky Linky
with Twin Mummy and Daddy